Beyond FTP Feature Tour
Beyond FTP - Adhoc Transfer
Drag and drop file transfer is consistent with standard Windows practice. You can select a file or group of files using the left mouse button in combination with the Ctrl and Shift keys (Ctrl provides for selecting multiple single files while Shift selects a range of files). You then "grab" a selected file by pointing at it with the mouse, hold down the left mouse button, and drag the selection to the destination. Releasing the mouse button drops the selection. Single selections may be dragged as soon as they are chosen. Directories may also be dragged, with or without sub-directories. The entire structure of the directory along with associated sub-directories will be automatically maintained on the destination system.

The result of this action is to create a file transfer request to the Beyond FTP services. These requests are sent immediately to the pending queue for processing.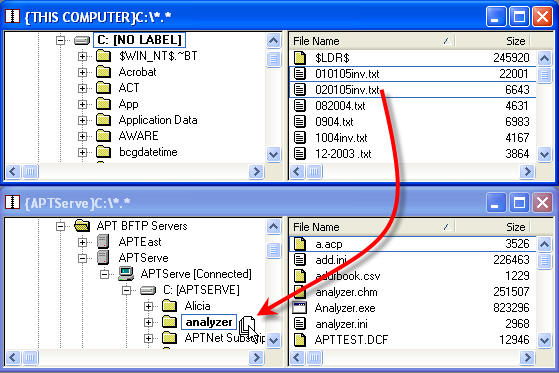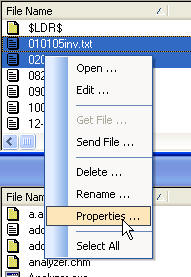 Additionally, you can administer your entire site sitting right at your desk. You can create and delete directories, delete files, and change their individual attributes and security settings.